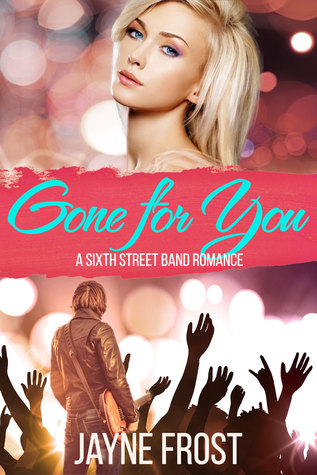 Pages: 200(I was read Kindle copy)
Published:April,28th,2015 by Sixth Street Press
     Everywhere where four guys form the band Caged go they are followed by bunch of girls. They are in Dallas on the tour. They are used to it girls to fall for them, but not every girl. The guitarist in the band, Cameron has very simple rule: no relationships no complications. He doesn't do relationships, but in Dallas he meets Lilly and she will turn his life upside down.
     The story is told by Cameron himself and I find that very interesting, because I was used to read woman's fiction where the woman is main character and she is telling the story. The fact that the author is woman and tells the story from the man's point is intriguing and I must admit she is very successful in it. The story is captivating and keeps me reading till the end.
      Cameron is famous guy but he is stands his ground. He is very realistic character. I imagined him as very sexy young man with long hair and good body as was descriptions of him in the book. I like his thoughts about relationship and I like how he is fall for Lilly.
     Lilly is smart, brave young woman. She is left her family to be herself and following her dream. I like her sweetness and how she is persistent in her dreams. Meeting Cameron doesn't seams as obstacle to her, but she was more brave and persistent. I hate her parents, really, especially her mother. She was so arrogant and even as evil which to me.
I like all book, but the end was little bit intense, when four guys from the band talking about accidents, I expect the worse thing happen.
This book was provided by the author in exchange for an honest review.